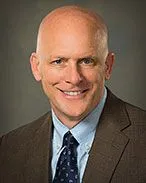 Michael E Wagner DC, DIBCN
Chiropractic Neurologist
Michael E Wagner DC, DIBCN is the owner and treating chiropractic physician for Family Chiropractic Health Center in beautiful Urbandale Iowa. Dr. Wagner completed his predoctoral coursework at Briar Cliff College and received his Doctor of Chiropractic (D.C.) degree from Palmer Chiropractic University in 1991. He has practiced in the Des Moines area since 1992. Dr. Wagner is advanced proficiency rated in the Activator Methods Chiropractic Technique. Dr Wagner has also served as an associate clinical instructor for Activator Methods since 1999. As advancements in Activator Methods Chiropractic Technique are developed, he not only masters them but travels around the country throughout the year, teaching other chiropractic doctors these techniques through college sponsored courses.
Dr. Wagner has also achieved diplomate status from the international academy of chiropractic neurology. This has given him enhanced training in pain syndromes as well as treatments of headache and vertigo as well as other neurological problems.
Dr Wagner's practice focuses on the diagnosis and non-surgical treatment of patients with back pain, neck pain, headaches, sports injuries and other complaints.